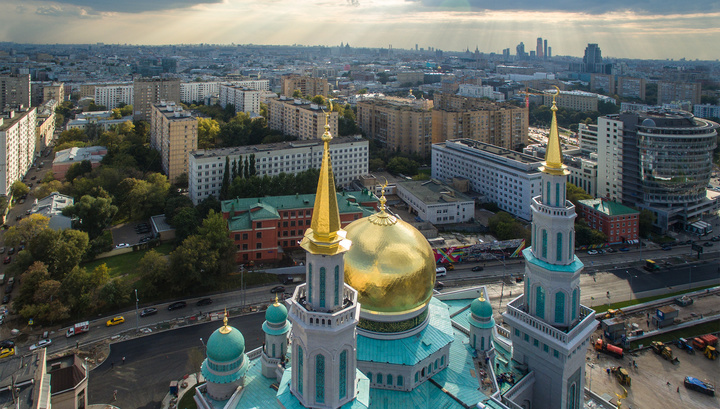 The new Grand Cathedral Mosque (or Central Mosque, as it is also known), built in place of the smaller original mosque, which was itself erected back in early 1900s and had to be demolished, due to age and structural decay. The new mosque was opened today, ahead of a major Muslim holiday. Putin attended the ceremony, as did foreign dignitaries, including the Turkish leader Erdogan.
Putin, Erdogan, and Russian Muftis in the mosque
The funding for the project came mainly from a Russian Muslim billionaire, as well as Turkish, Palestinian, and other governments.
http://www.themoscowtimes.com/mobile...ow/534609.html
The Mosque's golden cupola was designed to fit in with the golden cupolas of Moscow's churches
It will be able to accommodate up to 10,000 worshippers. That does not, however, nearly solve the dire shortage of mosques in Moscow. Many Muslims have to pray on the streets
which blocks traffic and irritates non-Muslims, creating unnecessary tensions in the city.
More here:
http://m.asia.rbth.com/society/2015/...que_49461.html