We have one.
The 'Central Children's Store' on Lubyanka street, also known as 'Children's World'
Detsky Mir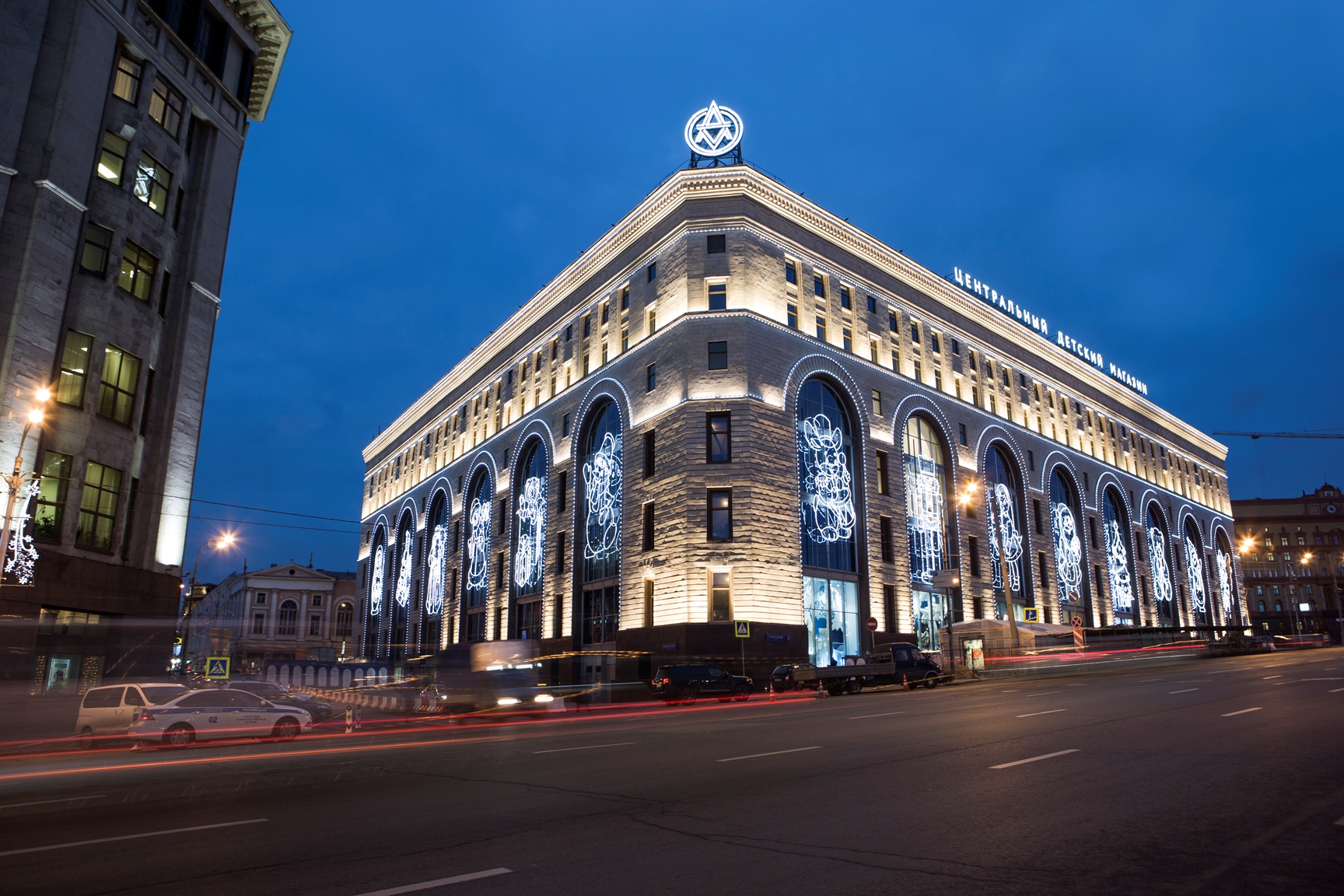 This is the head of a venerable chain, there are Detsky Mir outlets in St. Petersburg and other cities, but Moscow's Central one is the grandest, especially after it was reopened two days ago, after half a decade in repairs and restoration
Soviet Union's (probably world's) biggest toy store and playground, closest thing Soviet kids had to Disneyland, reborn for a new generation of little Russians
Best new feature in my opinion, is Kidburg, the Proffession Town.
This is essentially a whole little town, with businesses
where children can play out and try different jobs, to see what they want to do when grow up.
They can be bakers
doctors
media broadcasters
bank employees at VTB, one of Russia's mightiest financial institutions
farmers
firefighters
etc.
This is how it should be, in my opinion. Play should not just be about 'fun', but also prepare children for adulthood
Anyway, the great old place is still not finished. They will be adding a movie theater for the kids over the summer
And people wonder why our children are happiest in the world