Ilya Lyubimov is a Russian actor
who used to be like most other people in our show business: loud, trashy, his life (outside theater and TV work, and a film or two) full of parties, alcohol, women he spent nights with and then could not even remember their names in the morning
Pleasant existence, if that is what you indeed want from life
But, after a time, now in his mid-30s, he became miserable. He hated his life, the roles he was getting, he was feeling no more affection for the woman he was living with, but felt bad to leave her, as she was very devoted to him indeed (an obsessed, enamored fan, I gather
)
And then, he says, the answer came to him. You see, he realized he had never been baptized. Born in Soviet Union, his parents - avid Communists. It just never happened. And now, he felt that he needed God in his life.
He lived not far from the St. Sophia Cathedral of the Wisdom of God
There, he went. His girlfriend at the time fully supported him (and accepted that he was indeed going to leave her afterward, as he just did not find his place in life next to her).
But the priest at that Cathedral informed him they do not have the big
kupel
(basin) for baptizing adults, and sent him to the Kazan Mother of God Cathedral, which is near Red Square, instead
that one does have the kupel for baptizing adults, or, at least, which can fit an adult
though it is still used mainly for babies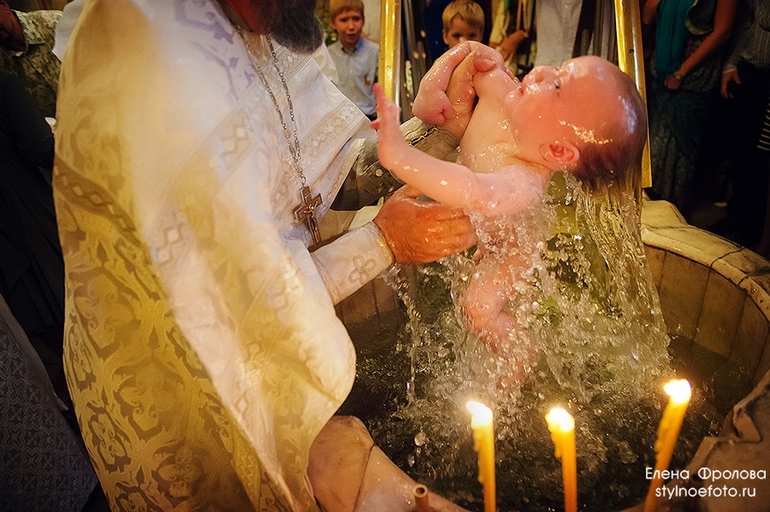 Frankly, outside military bases and prison camps, not that many adults who are not baptized seek baptism lol
But, anyway, in any case, yes, he was baptized and left his old girlfriend and, apparently, old life, behind him.
He has become more devout in his faith, and became also active in the Church, as an altar assistant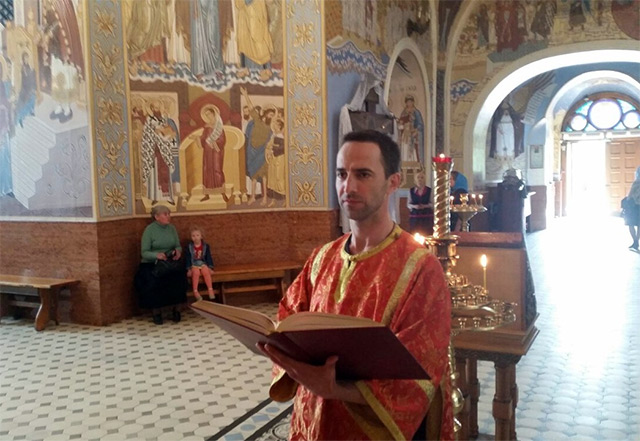 This is a position that does not carry clergy status, nor requires formal seminary education, regular civilian believers can do this, on a voluntary basis.
And he felt joy, and satisfaction, and safety: "God began to speak to me", he says now.
Long story short, he met the woman of his dreams, Katya (Ekaterina) Vilkova
also an actress, 8 years younger than himself, but also more famous (she gets an English page on Wikipedia:
https://en.wikipedia.org/wiki/Ekaterina_Vilkova
he only has a Russian one hehe)
Like him, she is a proper Orthodox believer. They wed before a priest in May 2011
and have become a good, happy family
Their love and devotion to each other remains as strong as ever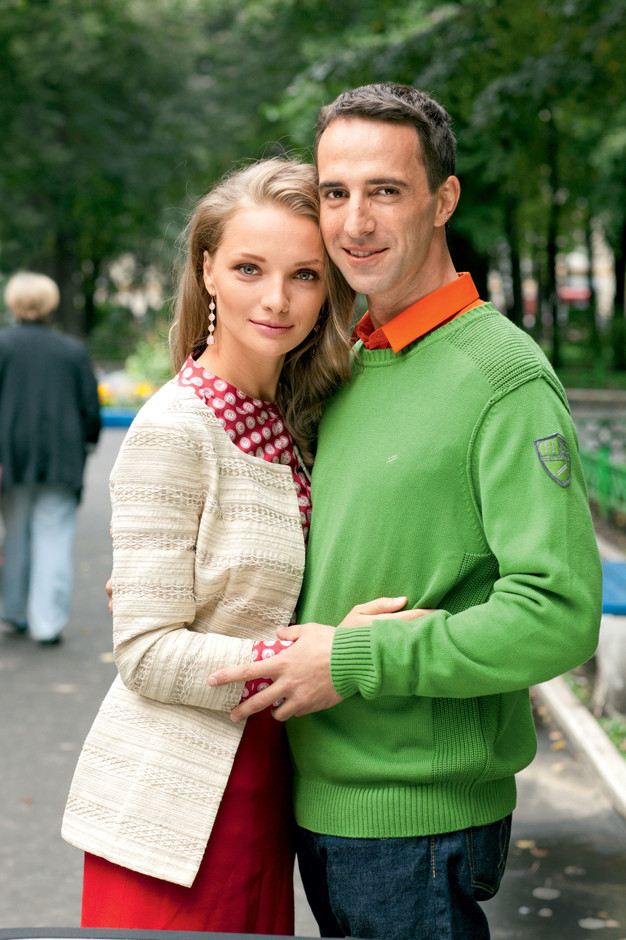 much more than can be said of most celebrity marriages here...
The secret, other than religion, they say, is that they abstained from sexual relations until their first night as husband and wife. Apparently, that makes you love each other more, or something to that effect. Honestly, I have not any experience with that, cannot say if they are right or not, really. But, I am happy we have celebrities who are promoting a healthier and more wholesome lifestyle to young people.
Ilya also works a lot with Proiterei (high ranking priest, head of a cathedral) Aleksandr Novopashin
Pr. Aleksandr, who is friends with many famous and powerful actors and filmmakers, legends of Soviet and Russian cinema, like Aleksandr Belyaev, on the very left in the photo, promotes Church values through films, and also produces propaganda films against social ills like narcotics, alcohol, cigarette smoking, sexual activities among the underage, various cults and sects, etc.
Currently, Pr. Aleksandr and Ilya Lyubimov have been making a TV series exposing various self-proclaimed "psychics" and mystics and such.
Both of them are being sued in court by famous supposed psychic and medium Anatoly Kashpirovsky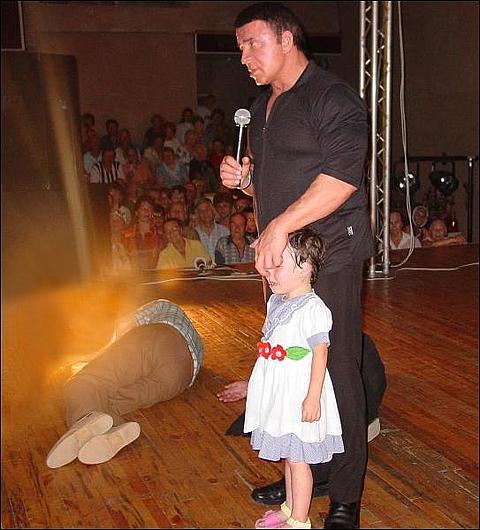 Kashpirovsky, a skilled hypnotist if nothing else, has been a fixture on Soviet TV all the way back in the 1980s, when he sent "positive energy" at people off the screen every morning. He made a major comeback in latter half of 2000s, now he has a new TV show and regularly tours the country "curing" ill or disabled people, while claiming to be a "doctor", a "psycho-therapist", in fact:
https://www.youtube.com/watch?v=zKUZiAy0Qc8
Here he is in Orenburg, in 2014, "teaching" a woman bound to a wheelchair with a deformed spine to walk again:
https://www.youtube.com/watch?v=6RLiKl6A698
Pr. Aleksandr and Ilya, however, say he is a charlatan, who uses his so-called "gift" to dupe people into giving him money, and to hypnotize women to sleep with him haha He certainly is reportedly very active sexually, for a many in his 70s... Maye he does have some supernatural powers...
But, that is a story for another day and another thread. The lawsuit remains in progress and how all that will turn out we shall not see for many more months, at least.
My question is, is Ilya right? Does abstaining from sex before marriage make that marriage better?