Encountered this fascinating account on a Russian forum not long ago, thought I would retell it here, it deserves it.
We are often here presented the image of a Soviet school as an ideal, orderly place where children were well behaved and disciplined and quiet and sat and obeyed teachers and learned like they are supposed to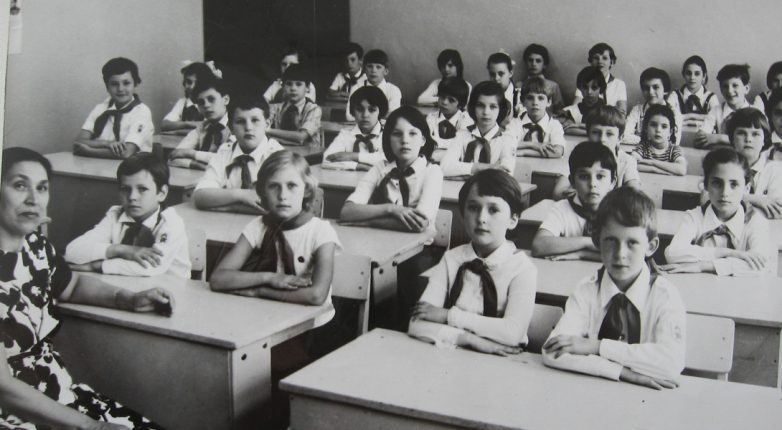 No. Not really. Maybe there were such schools, but, apparently, they were quite rare indeed. lol
There was bullying, just like now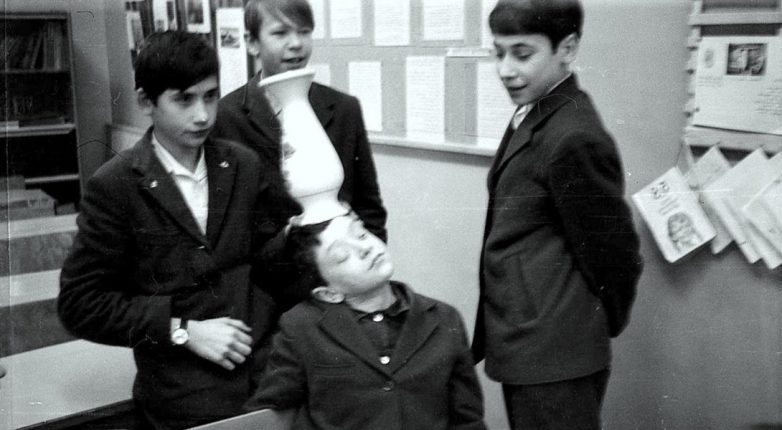 and boys always did use physical force to settle their problems.
Back in the late 1940s and the 50s (we are starting post-WWII), majority of kids knew little about fighting, nor did the Stalin and later Khrushchev regimes encourage the teaching of martial arts and such to children. So, mainly, they just kind of grabbed each other and wrestled around
They could also wield their briefcases that were then commonly carried by pupils, as shockingly effective weapons in mass brawls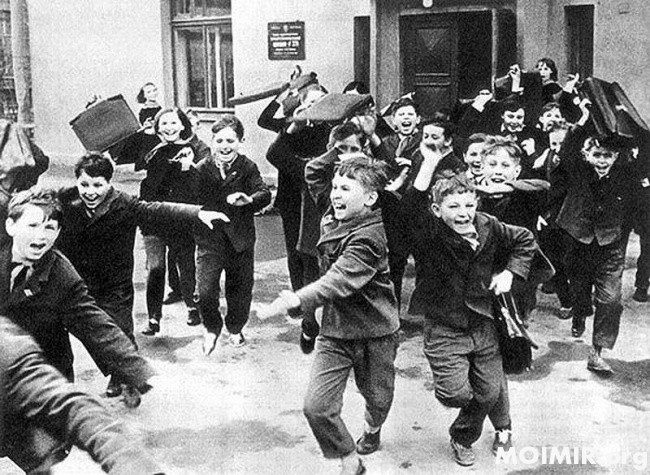 haha
In the 60s, boxing became popular and lots of boys started going to training classes and sections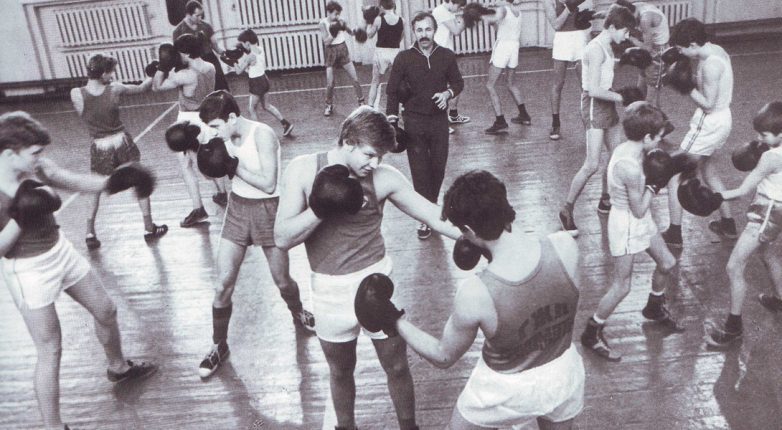 This led to development of good punching techniques in the school yards ;-)
At the same time, even among the
shpana
, the youth street gangs back then, there were unwritten but respected rules of fighting: one on one, unless otherwise agreed upon in advance; no hitting below the belt; no continued hitting of a fallen opponent.
Finally, by the late 70s, karate arrived to the USSR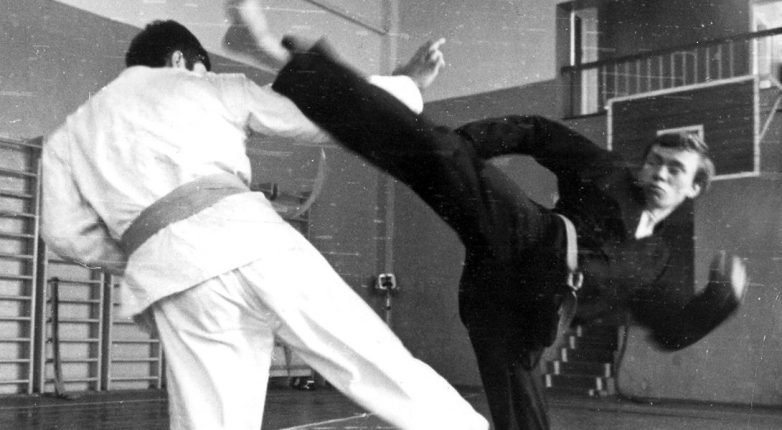 Now, kicks became widely used in fighting by boys. At the same time, due to deteriorating social and criminal situation in the country by mid-80s, the fighting itself became more vicious, less rules and less respect for any remaining rules. Groin kicks became fully acceptable strategy in a school fight; as well as kicking and stomping an opponent already on the ground. That is why, actually, around that time, karate was
banned
for all civilians, and was only legal for KGB agents and special forces troops
This continued on into the 90s when, as society became overrun by violent crime, weapons began to be increasingly used in schools too, brass knuckles, metal bars and clubs, bats, knives, et al.
Today... Well... In Moscow, supposedly, the situation has improved. But out there, in the regions...
Today, every school has martial arts clubs, classes, sections, etc.
as well as private facilities everywhere.
Children can freely learn karate
Muai Thai (Thai Kickboxing)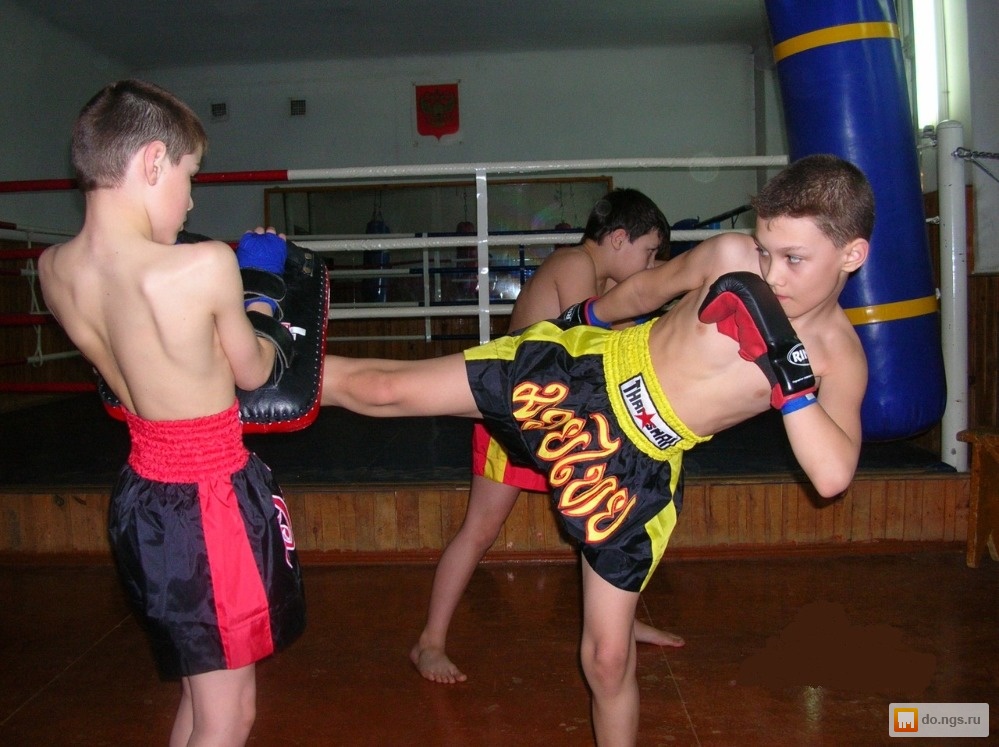 Taekwondo
Sambo
Etc.
My children's generation are maybe the most skilled fighters yet... They win their first medals before turning even 10
and before they are 14, they can be already black belts and distinguished champions
Like my friend, same age as me, around 30, put it, remember when we were in Grade 8? And we thought we were so tough back then? We would all be getting kicked around mercilessly in a modern school... No chance, at all. We would lose, no question, even if six of us vs. 3 modern boys.
I have myself encouraged my oldest son and will do same for the younger one, to go into the sections. Just so they are not left at a painful disadvantage if ever have to face a bully at school...
And thus, the cycle continues. We seem to become more violent and barbaric with each generation this way